on Fri Jul 10, 2020 10:39 am
on Sat Aug 01, 2020 5:53 pm
Quality Control Music and Cash Money Records shake it up
July 30 | Article
The past few months have been extremely busy in the music industry with a record breaking number of up and coming labels releasing some of the biggest hits of the year and challenging the crowns of the industries two biggest labels, the independent "Quality Control Music" and "Cash Money Records". This is kind of unprecedented competition has put heavy pressure on the two labels and their artists to deliver, which is why they have both decided to trim some of the fat and drop some of their least profitable artists. Quality Control Music decided to drop
A$ap Ferg
and
Gunna
, who have been the labels two least profitable artists for the past one and a half years now despite considerable playlisting. Cash Money Records decided to let go of
French Montana
and Puerto Rican reggaeton and Latin trap singer
Lunay
who has been failing to break out of his home market despite several marketing campaigns from Cash Money.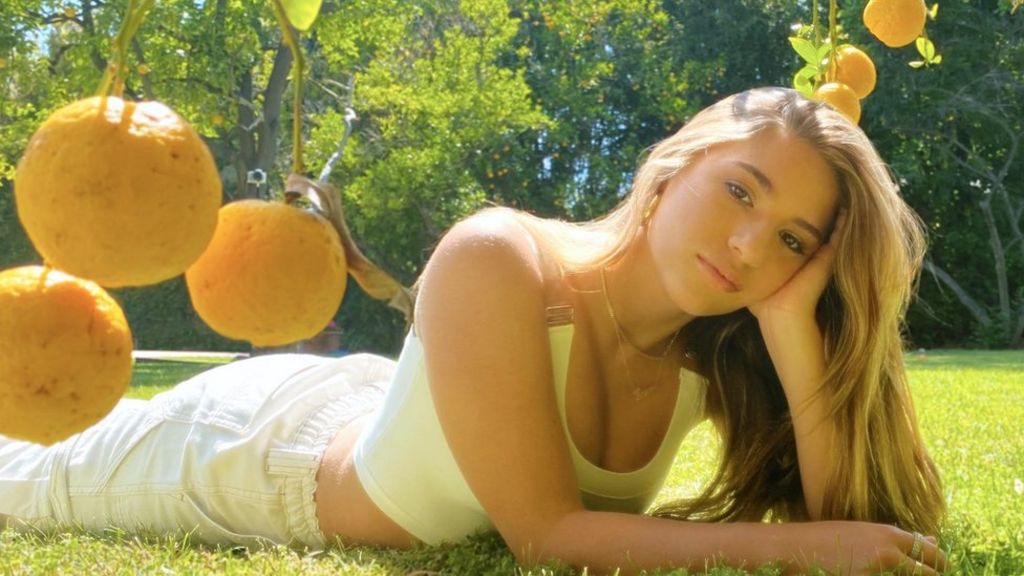 In a sudden move, Quality Control Music has also decided to sign its first pop artist. While this might seem like a shocking move at first for a hip-hop focused label, it makes sense with pop music seemingly back at the top of the charts in 2020. The lucky signee is former Dance Moms star Mackenzie Ziegler who now goes by the stage name
kenzie
. With her being such a massive celebrity, especially in Europe, it is no surprise that her Quality Control is putting all their promotional tools behind her debut single "Rockstar", which is set to be released tomorrow. Whether or not she can compete with brand new pop starlets such as HAUS Records' Ava Max or Messiah Records' Florence remains to be seen.
on Sat Aug 01, 2020 6:46 pm
July 31 | Article
The month of July has been a particularly packed one in terms of music releases. From summer chart-toppers from the likes of Ava Max or Victoria Monét, to albums like Hailee Steinfeld's "Passion", the bigger record labels in the industry seem to be putting every resource to work in an effort to be crowned the most profitable music business of the season. While it's undisputed all of them are very much striving for that title, official data compiled by HDD suggests the truth is far from what these labels and their CEOs are presenting to the world.
The first surprise comes with
HAUS Records
, home to albanian pop star Ava Max, and their estimated balance as of July 31st. Despite having a two-week number #1 to their name this summer (Max's "Sweet But Psycho"), the label's balance is struggling to top the $6 million mark. Of course, HAUS Records has room to be proud of their numbers considering it is far from being last on the ranking. Notably,
Top Dawg Entertainment
(Normani Kordei's recently rebranded "indie" label) has barely managed to cross the $5 million mark despite having one of the contenders for song of the summer under their sleeve (which would be "Link Up" by Kordei).
However, the real shocker comes with
Atlantic Records'
numbers. Home to Camila Cabello, the label has recently been victim of a series of leaks regarding private documents, among which were a series of e-mails between Atlantic and cosmetics brand L'Óreal. This is relevant in the present context because said e-mails showed Matthew Brown particularly confident about Cabello's numbers in the past weeks, describing her recent single "She Loves Control" as a hit that has "exploded" all over the world. Well, in reality, that does not seem to be translating to Atlantic's profits. After a very extensive promotion campaign for the aforementioned effort, the label closes July at the lowest position in the ranking, with an estimated budget of less than $5 million.
It seems that the aforementioned labels are very much aware of their situation, as HDD Sources have confirmed multiple sponsorship deals with presumably big paychecks are being negotiated at the very moment, which should help these struggling companies make it to the end of the summer without going bankrupt.
On another note, not every record label seems to be having a rough time balancing promotional efforts with sales and streaming revenue. July closes with three record labels above the $10 million mark (and one label scraping it:
Virgin Records
, which comes fourth in the ranking with $9.8 million). Said three labels are none other than modest-spender 
Hide Out Records
($10.2 million), pop-oriented 
Republic Records
($10.7 million) and business-savvy
OVO Sound
(with the highest estimated budget of $11.7 million).
on Wed Aug 26, 2020 2:07 pm
VICTORIA SET TO STICK AT THE TOP
A month has passed since
Victoria Monét
topped the Billboard Hot 100 with her debut single "Sticky", and now she is off to top some more. Her debut album,
After The Storm
(Starlight)
is tracking to have the highest first-week sales for a female artist in 2020, a record currently held by
Hailee Steinfield
(114k).
On the streaming side, sources at Flux say "Sticky" is on track to break the record for the highest single-week audio streams for a song.
Brace yourselves, a storm is coming.
Victoria Monét (Starlight)
240k-260k SPS, 55-75K pure
on Fri Aug 28, 2020 6:29 pm
VICTORIA MONÉT STORMS FLUX
Victoria Monét
's debut album,
After The Storm
, has set a new
Flux
global record for first-week album streams by a female artist (474.0m). That's a lot, right?
Of that monumental amount of streams, 278.0m are reported to account for U.S. streams. That total alone is enough to guarantee her the largest domestic first-week sales for a female artist in 2020.
On the song side, the album's lead single "Sticky" shatters the record for most audio streams for a song in a single-week, once held by
Future
's "HiTek Tek" with 126.9m streams. "Sticky" garnered 128.2m streams this past week.
Our sources at the streaming giant say its servers have been crashing all-day, causing a delay in their charts updating. Is Vic's success to blame? Seems like so!
Permissions in this forum:
You
cannot
reply to topics in this forum